Montag, 8. Oktober 2018
The History of Mission in Kenya
kadala, 19:33h
The most famous person in the history of the mission in Kenya is
Johann Ludwig Krapf
, who was born on the 11th of January 1810 in Derendingen next to Tübingen/ Germany and who was dieing on the 26th of November 1881 in Korntal next to Stuttgart/ Germany.
Johann Ludwig Krapf has been a German evangelic missionary in East Africa, who was a Pietist, a discoverer, a language scientist and an Africa explorer.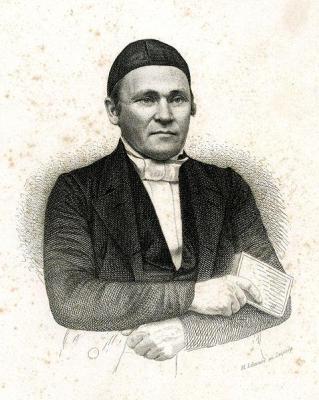 He was a son of a rich farmer and he went to Primary School in Tübingen/ Germany. In May 1827 he got a mission training of a Swiss mission called
"Basler Mission"
. After two years he quitted the mission course and he started to study evangelic
theology
at the university of Tübingen/ Germany from 1829 to 1834.
After that he was a
"preacher in training"
(German: Vikar) in Altburg next to Calw/ Germany and in Wolfenhausen next to Rottenburg am Neckar/ Germany. Because of his pietistic sermons he lost his job and he was working as a private teacher.
1836 he became a member of the
British Church Missionary Society
.

British Church Missionary Society were sending him 1837 to
Ethiopia
. There Krapf was studying semitic languages and he translated parts of the Bible.
1842 he travelled to Kairo and he got married to a
Swiss woman
from Basel. After that he was not allowed to return to Ethiopia. Therefore he travelled to East Africa.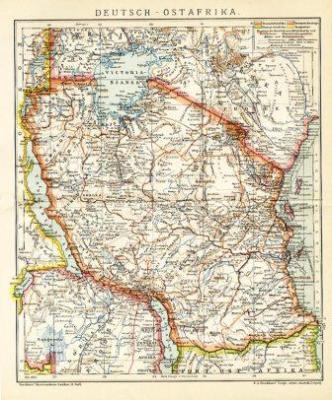 1844 he founded a
British mission station
in the north of Mombasa which was called "Rabbai Mpya" ("New Rabbai"). Here he started to
translate the Bible
.
He published a book with the vocabularies of the Massai-language and six other books also dictionaries of six East-African languages and a few Bantu-languages.
He was studying the dialect of Mombasa called
Kiswahili
and the language of a tribe called Mijikenda. In that time there was no written form of Kiswahili. Therefore he gave Kiswahili a written form my using the Latin letters.
1850 he published the
first Kiswahili Grammar
and 1882 a dictionary.

In 1844 he was translating parts of the
Bible in Kiswahili
and by doing this he started to found Kiswahili as the link language and literature language of Eastafrica.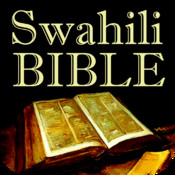 Together with the missionary called
Johannes Rebmann
, who was working with him since 1846, he travelling into the inner country and also to Usambara, in the area of the Kikuyus and to the river called Tana.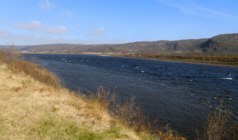 During this expeditions in the inner East Africa Rebmann was discovering the
Mount Kilimandscharo
on the 11th of May 1848 and Krapf was discovering the
Mount Kenya
on the 3rd of December 1849.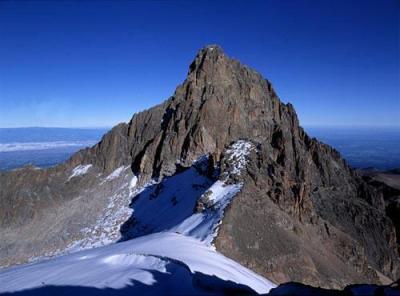 For many years the people in Europe didn´t believe Rebmann and Krapf, that there is snow and ice 350km and 15km far from the equator.
Because of being sick in 1855 he went back to Germany and settled in
Korntal
next to Stuttgart. Later on also Johannes Rebmann came to Korntal.
In 1861 Krapf travelled together with two missionaries of the United Methodist Church (UMC) back to Eastafrica, and in 1868 he was helping a British military expedition under Lord Napier as somebody knowing the country and the language.
In 1881 he died back in Korntal/ Germany because of an apoplexy. There he got buried, too.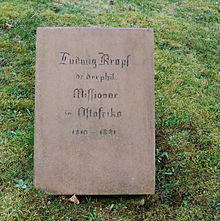 Not many Africans became Christians because of the evangelizing of Krapf and Rebmann. They have been
pioneers
. But till today his translation of the Bible into Kiswahili is used and in our days
almost 70% of the Kenyans are Christians
.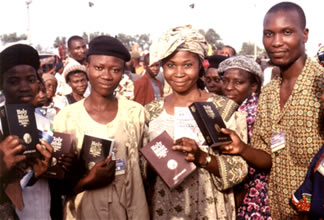 The Church of England is calling Johann Ludwig Krapf the
"Father and Founder of the Anglican Churches in Kenya"
.
... link
...bereits 26 x gelesen