Montag, 22. Oktober 2018
Sunday School for Primary Children
kadala, 13:04h
Since the 16th of September 2018 we have a Sunday School class for Primary Children from Standard two onwards at ELCK Pangani. The class is in English, but sometimes we mix with Swahili.
Up till September only two or three primary children were attending Sunday School at ELCK Pangani. After we started a class for primary children there are now up to 13 children attending.
Each lessons starts with a repetition game to repeat the last lesson. Then we start the new lessons by discussing the topic with the children. While talking we work out and teach the new lesson. The children participate actively and almost all share their ideas.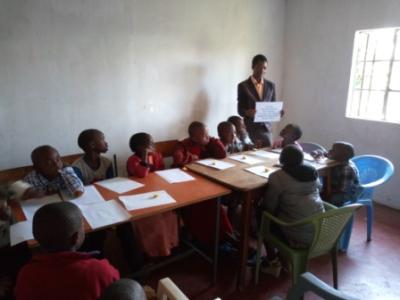 After the Bible lesson we now memorize a Bible verse. The one, who is able to recite the memory verse from last week, gets a sweet. Most of our children are coming from a poor family background and they are not used to sweeties. Therefore a sweet is a great encouragement for them to memorize the Bible verse and they really enjoy it.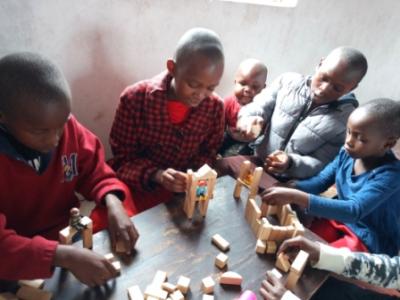 At the end of each lesson we do some activities or arts or riddles. For many children it is the first time using a pair of scissors or glue… The children really enjoy colouring, cutting and gluing and they are very proud to present their arts at home.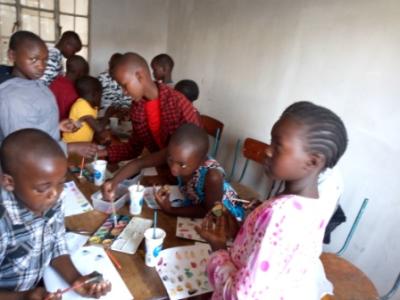 Please pray, that more and more children may attend our primary class. Thank you.
... link
...bereits 53 x gelesen
Sunday School for Toddlers
kadala, 13:03h
Since the 16th of September 2018 we have a Sunday School for Toddlers at ELCK Pangani. The entire class is for nursery children and children from Standard one. The classes are taught in plain Swahili.
On a simple level we teach about Bible story and see which impact they have for our lives. Then we learn a memory verse in very simple Swahili.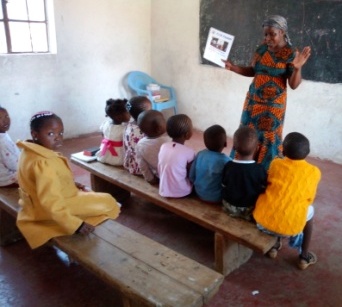 Fitting to each lesson we colour a picture. All pictures are hanging at the wall and the children can show them to their parents after the service.

In the beginning only four children were coming, now we are already nine children. Please pray that more and more toddlers are willing to attend our toddler's class. Thank you.
... link
...bereits 36 x gelesen
Sundayschool at ELCK Pangani
kadala, 13:01h
On the 9th of September 2018 it was the first time when I meet the Sundayschoolteachers. We have agreed that from now on we will teach Sunday School in two groups: Toddlers and Primary Children (from Standard 2 onwards) and that Sunday School will be taught during the service.
During the service the children are going to present two songs.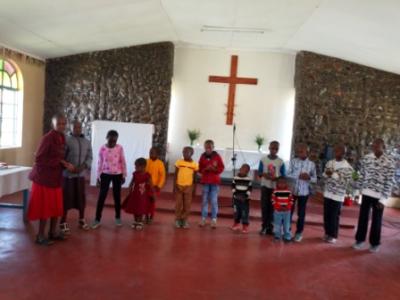 After the worship the children are leaving the service and Sunday School starts. First we meet together in one large group for singing and worshipping, then we separate into two groups.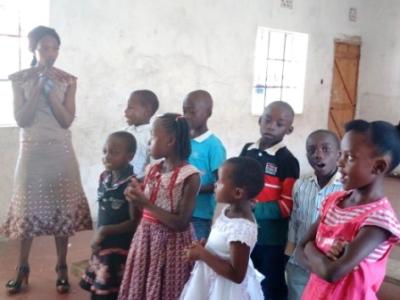 At the moment both groups are taught about creation, fall of men, Cain and Abel, Tower of Babel and the story about Abraham.
Four weeks before Christmas – in Advent – we will teach about the Birth of John the Baptist, Mary and Gabriel, Mary and Elizabeth and of course the Birth of Christ.
To assist the Sunday School Teachers I made a manual which includes 17 lessons till the end of December 2018. It includes the entire lessons, memory verses, three or four coloured picture for each lesson to visualize the lessons and all pictures for colouring for the toddlers and all arts for the primary children.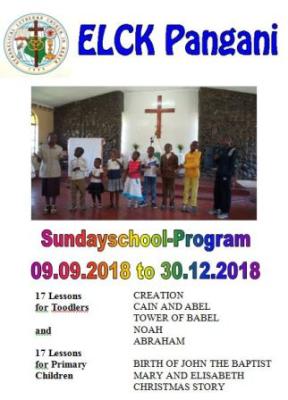 ... link
...bereits 151 x gelesen