Dienstag, 16. Juli 2019
Youth at ELCK Echariria
kadala, 11:22h
The Youth at ELCK Echariria that are eleven teenagers in the age from 15 to 18 years. They only meet during the school holidays on Saturdays between 2 pm and 4 pm. The Youth is led by one teacher only for now. They are singing some songs and have a Bible Lesson. The Youth takes place in front of the church. When there is rain, they meet together with the Sunday Scholl children inside the church.
... link
...bereits 94 x gelesen
Sunday School at ELCK Echariria
kadala, 11:22h
At ELCK Echaria there are two Sunday School teachers and around 20 Sunday School children. Sunday School takes place from 9 am to 10 am.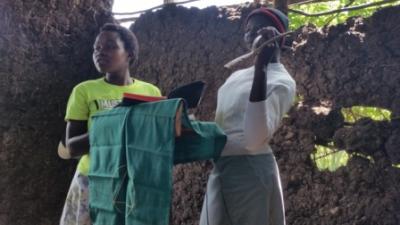 During the holidays there is a further program for the Sunday School children in the age from 5 to 11 years at 2 pm up to 4 pm. They are singing and having a Bible Lessons. The program is organized by one teacher for now. The children meet inside the church.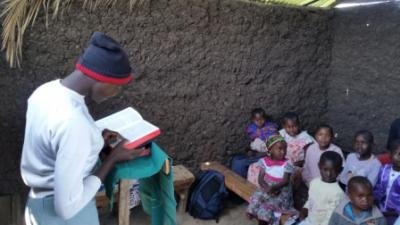 ... link
...bereits 115 x gelesen
Sunday Services at ELCK Echariria
kadala, 11:20h
The Sunday service at ELCK Echariria starts at 10 am and takes around two hours. Because Evangelist Nyakundi does a futher training, the whole church is lead by the chairman called Meshack Bagwasi Oeri.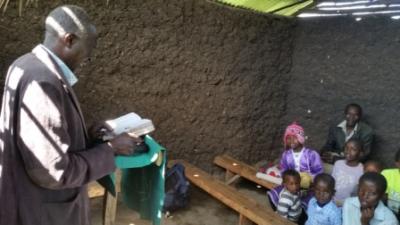 In the beginning of the service Macharia is welcoming the church, then they sing some songs and Meshack leads through the Lutheran Liturgy. For now, there is only one song book in the entire church, therefore the congregants have to memorizes everything. After the liturgy there are three Bible reaching parts and further chorales.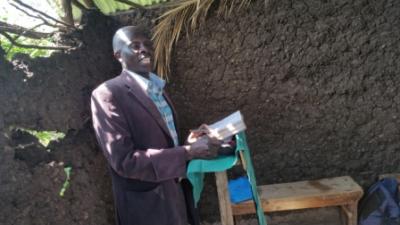 Then the sermon follows. Afterwards they collect the offerings and the services closes with another part of the Lutheran Liturgy with Credo, The Lord's Prayer and Blessing.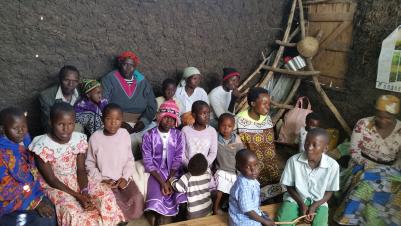 ... link
...bereits 93 x gelesen
ELCK Echariria
kadala, 11:19h
The ELCK Echariria is about 23 far from Nakuru. When you drive on the Nairobi-Nakuru Highway, you have to leave the highway at Laikipia University Nakuru Campus, that is 18 km in front of Nakuru, then you have to go another 6 km interior. The church is on a small hill opposite of the Primary and Secondary School of Echariria.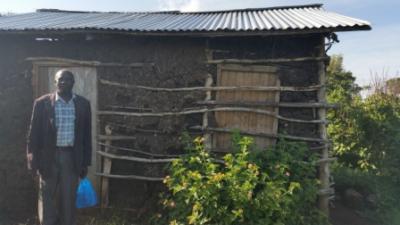 ELCK Echariria was founded as a daughter church of ELCK Pangani in 2008. The leader oft he church is Evangelist Nyakundi and three church elders.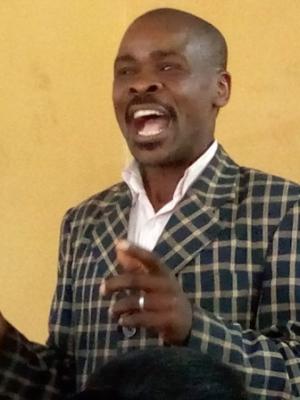 At the moment the church has four men, five women, around twenty children, eleven teenagers and four youngsters.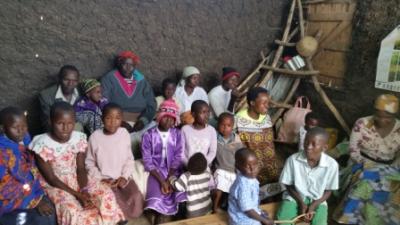 Three years ago they have started to buy the church plot (50m x 100m) and they pay now slowly by slowly.
... link
...bereits 132 x gelesen