Montag, 22. Oktober 2018
New Teens' Class at ELCK Pangani
kadala, 13:05h
On Sunday, the 21st of October 2018, we founded a new teen's class at the church. We agreed to meet from now on every Sunday morning at 9:00 am before the service.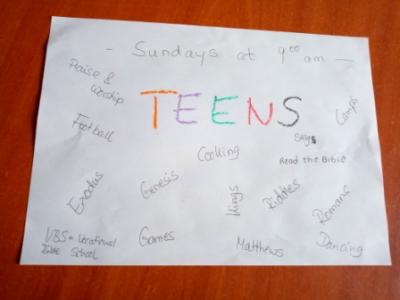 In the beginning of each class we start with a time of worship and also Bible studies. The teens want us to teach about Romans, Kings, Genesis and Exodus. The first lessons will be about Romans.

The second part of each class will be a time for activities: Games, Riddles, Arts, football, volleyball, etc.

We have also planned a Vocational Bible School (VBS) and a camp during the time when the schools are closed.

Please pray that many teenagers may come to attend our teens' class, even when it is very early before the service. But after the service there is always choir and many teens are participating in the choir also. Therefore please pray also for our teens. Thanks.